Day Ten: September 20
Today it rained.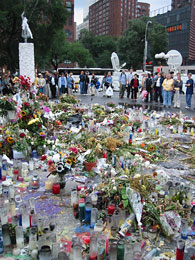 Union Square



42 candles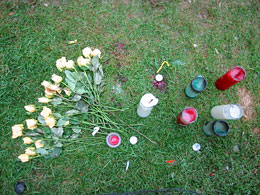 24 roses
Wet posters were removed from the fences around Union Square, but the flowers and candles remain.



On the fence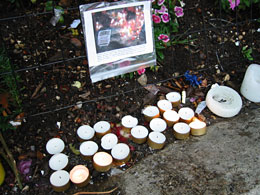 LOVE
From Union Square I walked north to the Armory, which serves as a center for reporting the missing.


The Armory



Missing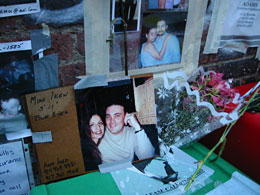 5' 11" blue eyes
The rain took its toll on many of the posters.


Armory steps



Sad
The posters had already taken their toll.