Day Nine: September 19
Media vans and trucks are camped out north of the towers. They've been there for days, looking for new angles and new stories.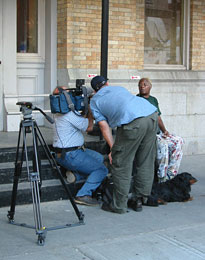 Interview



Back to you, Ted



Rescue team



The pile, from West Broadway



The pile, from Greenwich St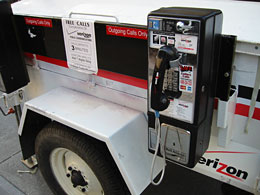 Free calls 3 minutes
I get through the check points again to go see a client. Behind the barricades, local calls are free.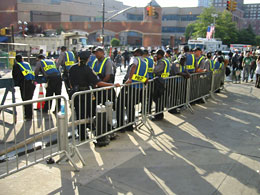 Pen
Police presence is impressive, though not always active.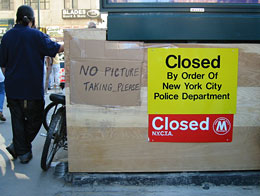 No picture taking
Officers don't allowing photographs or filming on parts of West Broadway, citing security issues.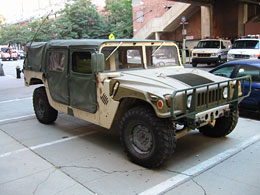 Humvee
A block west, on Greenwich Street, the six-story pile of rubble is clearly visible.
Residents and business owners line one side of the street; reporters from several countries line the other, occasionally coming to us live from the tops of their vans.



Salaam Bombay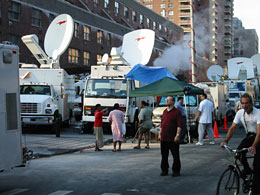 Stare
Some people just stand and stare until the National Guard move them along.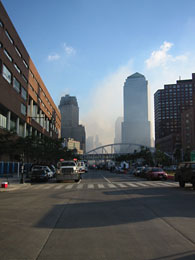 West Side Highway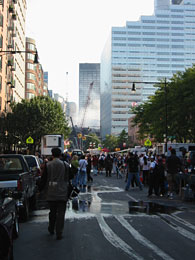 Greenwich St


Nancy Whiskey
Later in the day, we have a small birthday party in our neighborhood bar. The bar is just south of Canal Street, and we can't sneak in with a group, so we have someone from the bar walk up to the police barrier and vouch for us.